Viktor Orban's campaign against George Soros 'mercenaries'


We use cookies to improve our service for you. You can find more information in our data protection declaration.
More info OK
Inhalt
Navigation
Weitere Inhalte
Suche
Choose from 30 Languages
Albanian Shqip
Amharic አማርኛ
Arabic العربية
Bengali বাংলা
Bosnian B/H/S
Bulgarian Ð'ългарски
Chinese (Simplified) 简
Chinese (Traditional) 繁
Croatian Hrvatski
Dari دری
English English
French Français
German Deutsch
Greek Ελληνικά
Hausa Hausa
Hindi हिन्दी
Indonesian Indonesia
Kiswahili Kiswahili
Mace donian Македонски
Pashto پښتو
Persian فارسی
Polish Polski
Portuguese Português para África
Portuguese Português do Brasil
Romanian Română
Russian Русский
Serbian Српски/Srpski
Spanish Español
Turkish Türkçe
Ukrainian Українська
Urdu اردو
Wrong language? Change it here DW.COM has chosen English as your language setting.
Europe
Viktor Orban's campaign against George Soros 'mercenaries'
Hungary is taking action against NGOs, using increasingly stringent laws and dubious methods. In a major shift, Open Society Foundations â€" backed by George Soros â€" has decided to move to Berlin. Keno Verseck reports.
An era is quietly coming to an end at No. 19 Molnar Street, Budapest. This is where US-Hungarian stock exchange billionaire George Soros' Open Society Foundations (OSF) had its European headquarters. Now, in the rooms of the inconspicuous office building, files are being packed and computers are being taken offline. The society is moving. In conversations, employees try to sound matter-of-fact. But everyone is aware that this move marks the beginning of a major shift.
Orban's alleged enemy: American-Hungarian businessman and philanthropist George Soros
The organization will be moving its headquarters to Berlin on August 31. As the OSF leadership announced in May, the reason for this is the "repressive political and legal climate in Hungary." This concludes what began here 35 years ago. Soros has had a presence in the Hungarian capital since 1984, first supporting anti-Communist opposition activists and, after the fall of the Berlin Wall in 1989, financially supporting civil society activities in the entire Central and Southeastern European region.
"It is important to emphasize that although we will be based in Berlin, we will not be abolishing our support for the region," says Peter Nizak, who has been a member of the foundation for many years and is head of the OSF Central Eastern Europe Program. "But it's true that, in fact, a chapter is drawing to a close."
Watch video 04:44 Now live 04:44 mins.
Cracking down on dissent in Hungary
< p>
NGOs allegedly promoting 'illegal migration'
The OSF move to Berlin is symptomatic of the pressure being exerted on civil society organizations in Hungary and elsewhere in the region. They are one of the last and most important pillars of independent state and power control, and thus pose a considerable obstacle for leaders like Hungarian Prime Minister Viktor Orban, whose remodeling of the state has authoritarian features and is accompanied by corruption and a lack of transparency.
At the end of June, Orban had a package of legislative and constitutional amendments passed in parliament, bearing the name "Stop Soros," which provide a means of criminalizing civil society organizations should they "promote illegal migration." At the same time, restrictions on asylum law, freedom of assembly and a new branch of the judiciary were introduced. Ten days ago, the Hungarian parliament also passed a special immigration tax, a 25- percent penalty tax on all NGO revenues that "promote illegal migration."
Opponents came out to protest the 'Stop Soros' laws in June
These are only the latest measures taken against civil society organizations by the Orban government. Four years ago, in July 2014, Orban announced in his now famous Bad Tusnad speech on the establishment of an illiberal state in Hungary that he would introduce harsh measures against civil activists.
At the same time, Hungarian authorities had been harassing civil society organizations for months over alleged tax offenses. This culminated in September 2014, with a spectacular police raid against the NGO Okotars and the arrest of its director, Veronika Mora. Since 2017, nongovernmental or ganizations in Hungary that receive more than €23,000 ($26,600) annually from foreign donors must declare themselves as being "financed from abroad."
Psychological pressure
Parallel to such legal actions, civil society organizations are also increasingly being put under psychological pressure. Before the parliamentary election in early April, the government newspaper Magyar Idok published alleged investigative reports that claimed "Soros activists" wanted to provoke subversive unrest in Hungary. After the election, Figyelo, a magazine with close government ties, published a list of 200 "Soros mercenaries," including the entire staff of several NGOs.
For the last several weeks, activists from the Fidelitas Youth Association of Orban's ruling party Fidesz have been gathering in front of offices of organizations such as Amnesty International or the Hungarian Helsinki Committee and vandalizing t heir entrances with red stickers bearing a warning: "This organization supports immigration."
Read more: Hungary joins US in refusing UN's safe global migration compact
The Budapest-based organization Menedek (Shelter), which helps recognized refugees with integration in Hungary, was also covered with such stickers in mid-June. Menedek's director, Andras Kovats, says the Hungarian government consciously creates a "permanent state of conflict and struggle" in the public sphere.
Menedek has felt the effects directly. His association offers pedagogical training courses for kindergartens with foreign children, on the subject of assisting with integration. After an inflammatory article about the course appeared in the government-related portal Pesti Sracok in early June, kindergarten teachers were asking whether they would be prosecuted if they attended. The organization has also faced several cancellations in recent we eks when trying to rent event spaces. Landlords are afraid they'll be charged with "promoting illegal migration."
Read more: Orban submits bill to criminalize aiding undocumented immigrants
Viktor Orban's most controversial migration comments

'Muslim invaders'

"We don't see these people as Muslim refugees. We see them as Muslim invaders," Orban said in a recent interview with German daily Bild newspaper. The 54-year-old prime minister of Hungary added: "We believe that a large number of Muslims inevitably leads to parallel societies, because Christian and Muslim society will never unite." Multiculturalism, he said, "is only an illusion."

Viktor Orban's most controversial migration comments

'You wanted the migrants, we didn't'

When asked by Bild whether it was fair for Germany to accept hundreds of thousands of refugees and migrants while Hungary accepted none, Orban responded: "The difference is, you wanted the migrants, and we didn't." Migration, he said, threatens the "sovereignty and cultural identity" of Hungary.

Viktor Orban's most controversial migration comments 'Migration is poison'

It was not the first time the Hungarian leader has framed migration as a problem for his country. In 2016, he said that Hungary "does not need a single migrant for the economy to work, or the population to sustain itself, or for the country to have a future." He added: "for us migration is not a solution but a problem ... not medicine but a poison, we don't need it and won't swallow it."

Viktor Orban's most controversial migration comments

'Importing homophobia'

Orban has repeatedly criticized German Chancellor Angela Merkel for her decision to allow over a million migrants into Germany in the summer of 2015. Orban told Bild in early 2016: "If you take masses of non-registered immigrants from the Middle East into your country, you are importing terrorism, crime, antisemitism, and homophobia."

Viktor Orban's most controversial migration comments

'All terrorists are basically migrants'

Orban has also repeatedly criticized the EU for trying to get member states to share refugees based on national quotas. In a 2015 interview with POLITICO, he suggested the bloc's leaders instead focus more on strengthening the EU's external border. In the same interview, he said: "Of course it's not accepted, but the factual point is that all the terrorists are basically migrants."

Viktor Orban's most controversial migration comments

'Parallel societies'

Orban has found allies in other right-wing governments in eastern Europe such as Poland that also oppose the EU's refugee policies. In an interview with Spanish TV channel Intereconomia in 2015, Orban raised fears about integrating Muslim migrants in the EU when he said: "What sort of Europe do we want to have? Parallel societies? Muslim communities living together with the Christian community?"

Author: Alexander Pearson
'We are slowly being brought to our knees'
An example of the absurd situations in which civil organizations in Hungary find themselves can also be seen with the foundation Az emberseg erejevel (With the Power of Humanity), in the southern city of Pecs. It runs projects for disadvantaged people in the region, in cluding an educational center for children from socially disadvantaged families.
Due to the fact that the association is financially supported by the Open Society Foundations, government media launched a campaign last year in which they claimed that Soros, with the help of the Pecs Foundation, wanted to resettle migrants to southern Hungary and Islamize the region.
Pecs City Council passed a resolution calling on all Pecs citizens, businesses and organizations not to make any space available to the Soros Campaign Center. As a result, the foundation, which was looking for new office space, saw its lease canceled shortly before it was to be signed.
Although the local foundation finally found new offices a few weeks ago, Zoltan Mester, its spokesperson, described the alarming change of mood in recent months. People are afraid to make a donation to the foundation, and there is an informal ban on inviting the foundation to events at state schools. As the government c ontinues turning up the heat on civil society, says Mester, "I have the impression that we are slowly being brought to our knees."
Watch video 01:26 Now live 01:26 mins.
Tens of thousands protest 'Viktator'
Every evening at 1830 UTC, DW's editors send out a selection of the day's hard news and quality feature journalism. You can sign up to receive it directly here.
DW recommends
Hungary joins US in refusing UN's safe global migration compact
Hungary will not sign the UN's first compact on global migration, after all UN member nations except the US approved the draft to be signed in December. Prime Minister Viktor Orban has taken a tough stance on migration. (18.07.2018)
Hungary's Viktor Orban submits bill to criminalize aiding illegal immigrants
Hungary is set to vote on possible criminal penalties against individuals or groups accused of supporting illegal migrants. It's called the "Stop Soros" bill; Orban's government has accused the financier of many things. (29.05.2018)
George Soros â€" selfless philanthropist or liberal demagogue?
For some, Hungarian-American billionaire George Soros is the soul of generosity. For others, he's the devil in disguise. In any case, the octogenarian emigre to the US is one of the world's most controversial figures. (15.05.2018)
Hungary: George Soros' Open Society Foundations to move from Hungary to Germany
The foundation backed by the Hungarian-born US billionaire is set to move its staff to the German capital of Berlin. The move came after Hungary said it would tighten a law against foreign-funded NGOs. (15.05.2018)
Viktor Orban's most controversial migration comments
Hungary's right-wing prime minister has been one of Europe's leading voices against migration into the EU. Unafraid of controversy, he has described migration as an "invasion" and migrants as a "poison." (09.01.2018)
WWW links
DW newsletter
Audios and videos on the topic
Cracking down on dissent in Hungary
Tens of thousands protest 'Viktator'
Date 04.08.2018
Author Keno Verseck
Related Subjects Hungary, Viktor Orban, Budapest
Keywords Viktor Orban, George Soros, Open Society Foundations, Hungary, right-wing extremism, nationalism
Feedback: Send us your feedback.
Print Print this page
Permalink https://p.dw.com/p/32clB
Related content
My Europe: Orban and Netanyahu â€" Brothers in attitude 22.07.2018
Viktor Orban visited Benjamin Netanyahu this week in a meeting that alarmed many observers: Two "illiberals" telling the world they're doing our own thing. It's both a phenomenon and problem, says Norbert Mappes-Niediek.
Hungary PM Viktor Orban: 'I would be out of a job' with Merkel's migration policy 27.07.2018
Hungary's anti-migration PM Viktor Orban has said that if he copied Germany's migration policy he would be fired. Orban has also called for a revamped European Commission with a fresh approach to migration.
Viktor Orban says 'Jews can feel safe' in Hungary during Israel visit 19.07.2018
Hungary's prime minister said he would work to fight anti-Semitism during a meeting with Israeli Prime Minister Benjamin Netanyahu. Orban's policies and remarks have raised concerns among Hungary's Jewish community.
Date 04.08.2018
Author Keno Verseck
Related Subjects Hungary, Viktor Orban, Budapest
Keywords Viktor Orban, George Soros, Open Society Foundations, Hungary, right-wing extremism, nationalism
Send us your feedback.
Print Print this page
Permalink https://p.dw.com/p/32clB
News bulletin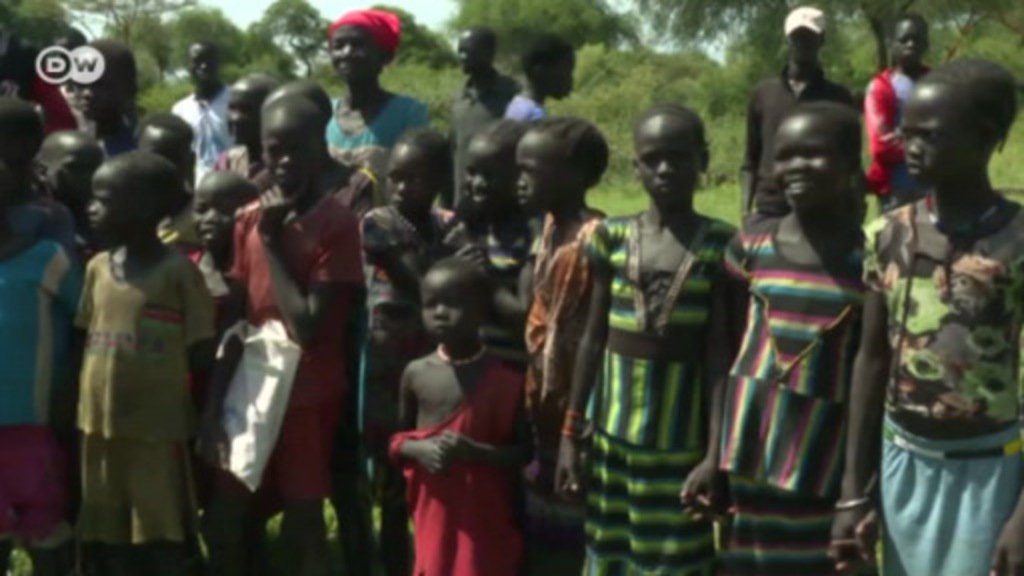 Top stories in 90 seconds
DW News presents the most important news â€" in brief, quickly and up-to-date.
Europe
Greece sacks police and fire services chiefs after deadly wildfires
French foreign-resistance fighter Arsene Tchakarian dies at 101
Jan Ullrich arrested for jumping Til Schweiger's fence in Mallorca
Switzerland: WWII plane crash kills 20 during Swiss Alps tour
Source:
Google News Hungary
|
Netizen 24 Hungary