Klimkin hails Hungary's decision to change name of its 'envoy for Transcarpathia'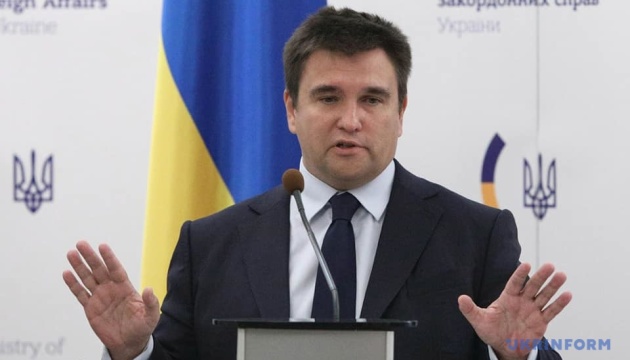 Ukrainian Foreign Minister Pavlo Klimkin has said he expects that the change of the scandalous name of the Hungarian government's "envoy for Transcarpathia" will help the two countries really cooperate and provide assistance to their communities.
He wrote this on his Twitter account.
"Hungary has changed the name of its envoy. Now, I hope we can really cooperate and our governments will help the Ukrainian and Hungarian communities together. By the way, [Hungarian Foreign Minister] Peter Szijjart o turns 40 today. It's good when holidays bring great news for everyone," Klimkin said.
Kyiv in early August voiced its protest over the introduction in the Hungarian government of the post of "envoy for the development of Transcarpathia and the program for the development of preschool educational institutions in the Carpathian basin," which was taken up by Istvan Grezsa.
Ukraine regarded this decision as interference in its internal affairs, since "the competence of the envoy includes part of the sovereign territory of Ukraine." The Ukrainian Foreign Ministry even expressed its readiness to ban the envoy from entering Ukraine if the title of his post is not changed.
On October 29, Hungary officially changed the title of this post to "the authorized minister responsible for the development of cooperation in the Szabolcs-Szatmar-Bereg county and the Zakarpattia region, as well as coordination of the program for the deve lopment of children's educational institutions in the Carpathian region."
op
Let's get started read our news at facebook messenger > > > Click here for subscribe
More newsSource:
Google News Hungary
|
Netizen 24 Hungary